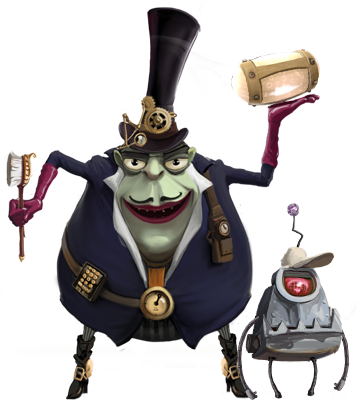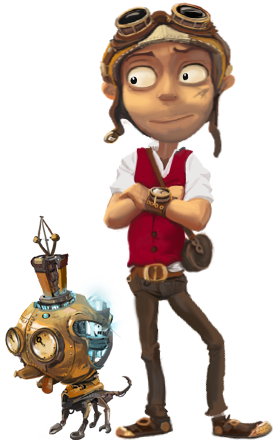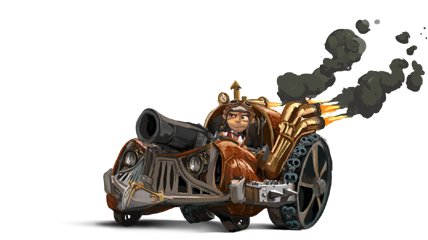 3.April.2013
TopWare Interactive and Chasing Carrots announced today the release of the new arcade action racer "Pressure" for retail PC (across Europe) and as a digital download on TopWare Direct and Steam. Chasing Carrots' debut is a true labor of love, combining a fun arcade-style shooter with fast paced racing in a colorful, comic style steam-punk...
»
20.March.2013
Karlsruhe, Germany, March 20, 2013 - TopWare Interactive announced today that the arcade combat racer "Pressure" will be released in stores on March 26th for PC and on STEAM. Additionally, the launch trailer for this maniacal road trip can be found on the website www.pressure-game.com. The trailer will give players a look at the fantastic steam...
»
27.February.2013
Karlsruhe, Germany February 27th – TopWare Interactive unveiled a redesigned homepage today for its upcoming arcade racing game "Pressure". From now on, all information, video clips and pictures related to the game can be found here. "Pressure" is being produced by the German based developers, Chasing Carrots. "Pressure"...
»
31.October.2012
 Karlsruhe, Germany, October 31st - Topware Interactive opens the valve to rain down new screenshots for the upcoming arcade racer "Pressure". The game, developed by the German studio Chasing Carrots, will be released this year for both PC and Mac. These new screenshots showcase the lovingly designed, high quality, and quirky world of Pressure....
»
15.October.2012
Karlsruhe  October 15th 2012 - TopWare Interactive today announced it will publish developer Chasing Carrots' new arcade racer, "Pressure". The game offers a mix of shooting and top-down racing in a colorful Steampunk setting. Players take control of a buggy that runs on steam power to speed through the tremendous levels of "Pressure's"...
»