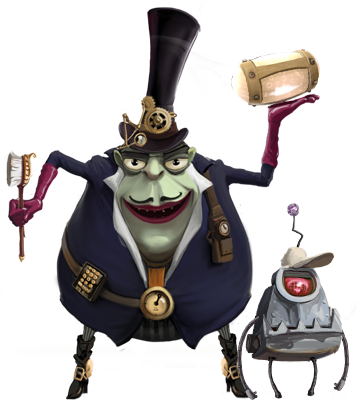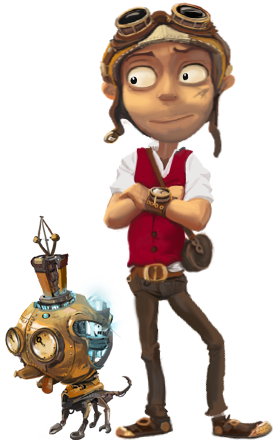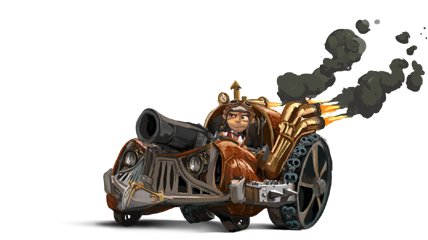 New Screenshots for Arcade Racer Pressure
+++ A new world emerges from steam +++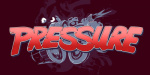 Karlsruhe, Germany, October 31st - Topware Interactive opens the valve to rain down new screenshots for the upcoming arcade racer "Pressure". The game, developed by the German studio Chasing Carrots, will be released this year for both PC and Mac.
These new screenshots showcase the lovingly designed, high quality, and quirky world of Pressure. The hero of the story must chase down the heinous Earl who has stolen all the local water in order to open up a private wellness spa for himself and his rich friends.
The protagonist of the game single-handedly opposes the Earl's millitary forces with nothing but his steam-powered buggy. He must stay hot on their trail as they try to escape through treacherous forrests and valleys, shooting his way to the final showdown with the villainous Earl.
An intricate buggy upgrade system, e.g. repair kits, improved armor, and elaborate weapons from machine guns to rocket launchers, allows players to prepare their buggy for any situation possible, always having the right counters and attacks. Pressure offers heart-racing, steam-driven entertainment framed by a bizarre, funny story.
More information and all the screenshots can be found soon at http://www.pressure-game.com.